3-Ply Surgical Disposable Nose Mask (Box of 50) – Black
₦100.00
Packing quantity: 50PCS/pack
Non woven face mask is made of spun bonded non woven fabric and melt-blown non woven fabric
It can be used in protecting your face from the dust, water and bacteria
3 Layer construction: With multi-layered non-poisonous, non-allergic, non-stimulating materials
Suitable for personal daily health protection: The masks are designed to keep away smoke, debris, residue and dusts from you needed by Cleaner, Builder, Farmer, Student. gardening, painting, construction, nail salons, medical, dental uses and people with allergies
Compare
Description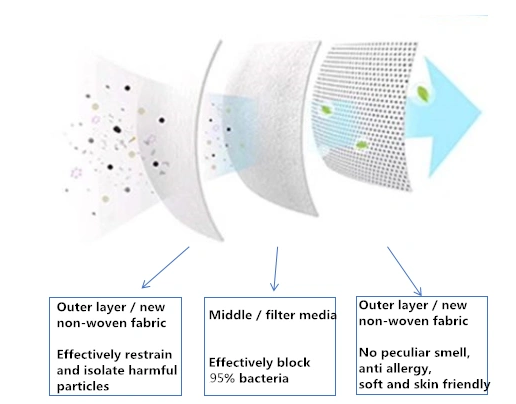 Disposable medical face mask design is 3 layers of filtration:
PP nonwoven, high filtration paper with PP nonwoven.
It has no odor, anti-allergic materials, sanitary packaging, good breathability.
The filter layer effectively blocks fine dust with prevents allergic rhinitis. The anti-moisture layer prevent mist dust, odor and fog particles. Suitable for daily use. These Face masks are made to use in an easy and friendly way comfortable and breathable and will not be stuffy but allow breathing freely, The double stringed ear loops will make it fit comfortable on your face without hassle. Disposable masks are effective in protecting against germs, dust and air pollution, safeguard your health and life.
Suitable and applicable for every situation for gardening, painting, construction, quarantine, self isolation nail salons, medical, dental uses and people with allergies. Silver Health Diagnostics Face Masks pack face masks includes 50pcs face masks, which can be used for yourself or gift for friends, give you long lasting protection to enjoy life. Guarantees complete protection from various germs and allergens.