Deli 3m Steel Tape Pocket Measure Tape
₦900.00
100% brand new and high quality.
Compact and easy to carry.
Portable retractable centimeter/inch tape measure.
Simply pulling the measuring tape will keep the measurement locked in place.
Great for engineering measurement, height measurement and so on.
Compare
Description
Product information

Product Information
8202 steel tape measure, 3m×13mm, ABS engineering plastic 50# medium carbon steel tape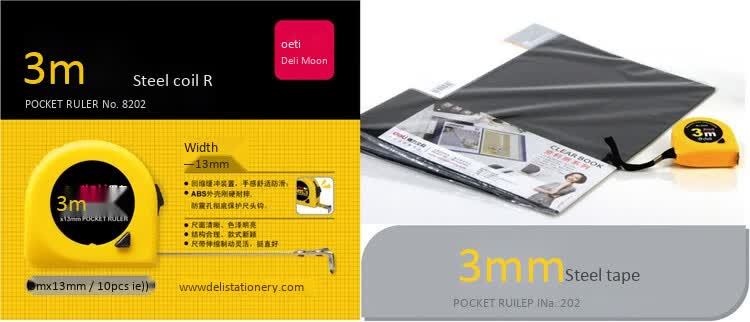 Product description diagram
Tape measure features

1: Retracting cushioning device, comfortable and non-slip. 2: The ABS shell is hard and resistant to falling, and the anti-vibration hole protects the ruler hook. 3: The ruler is clear and the color is bright. 4: The structure is reasonable and the style is novel. 5: The tape retractable brake is flexible and straight.
Product Features 

Product Function
Product front function display schematic

Other angle product function display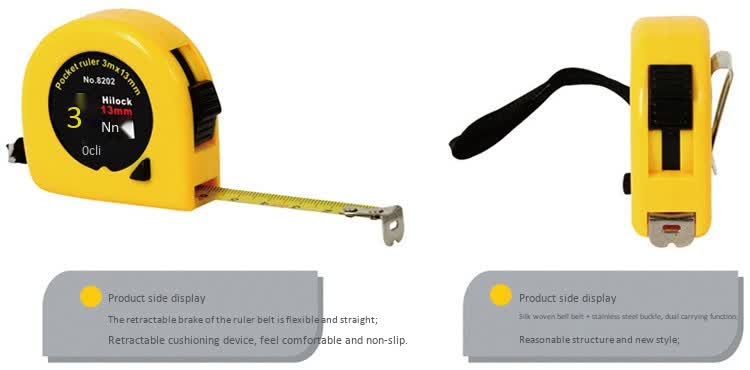 Product details display schematic


Product dimensioning and packaging display